"Today's World is Unsustainable."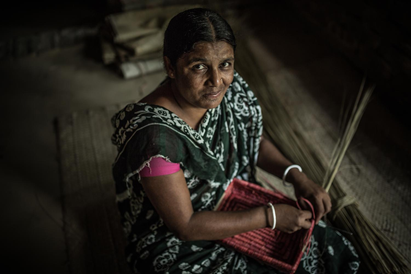 "Today's World is Unsustainable."
We are convinced that promoting Fair Trade contributes to reducing poverty, but without changes in the production and commercialization model at a global level, sustainable development and equity will be possible, neither for the planet nor for the world's population.
The lever to change this unsustainability is to be able to share in a decentralized way the latest digital technologies with all people, facilitating their use at a fair price without abuses due to the dominant position.
The model of economic globalization gives rise to the need for the second stage of globalization of a social, collaborative, solidarity-based, and fair nature, which focuses on solving the most pressing problems of the current model of globalization in progress, such as inequality, extreme poverty, job insecurity, environmental degradation, illegal migration, and human rights violations.
ECKN, Improving People's Lives.
The ECKN project wants to share its technological developments to bring capital to entrepreneurs around the world and make them the catalysts of sustainable job creation.
You can join the ECKN community entrepreneurship to share our ethical values, …, if you are thinking of moving to a new city to improve your work and your life, you can access Ecobanka's job offers to join our team:|>>